New franchise partner Metro Development Group Mongolia eyes further growth across region.
Wall Street English announces the launch of a new franchise operation in Mongolia, with the first center opened in March 2019 in Mongolia's capital, UlaanBaatar.
Launching with partner Metro Development Group (MDG) Mongolia, the new franchisee has signed an agreement with Wall Street English to open a further 4 centers in the coming 4 years in key urban areas across the wider region. Founded in 2000, MDG Mongolia has extensive interests in mining, entertainment and construction and now aims to create economic, social and cultural value for Mongolia through expansion into education.
Spanning the territory of Mongolia and border regions of Russia, China and Kazakhstan, the new operation is targeting a gap in the market left open by a lack of innovation in adult English language education locally.
Wall Street English's partner in this expansion is Mr. Odsuren Badarach, CEO of the Metro Development Group. He says: "Following a change in political regime, the region's demand for English has grown alongside the economy. There's a gap in the market for a more modern, innovative and flexible branded English learning approach.  The Wall Street English blended learning model seemed like the perfect match."
Demand for English speakers amongst large Mongolia businesses has fueled an increase in demand for English learning.  Market research suggests a 25-45% earnings premium for English speakers.
"I understand the challenges faced by Mongolian people looking for education, having been involved the management of a number of other local educational institutions. It's clear that what people value more than anything is flexibility in their learning, something that is currently not on offer in the adult English language learning market in the region."
Wall Street English's model delivers a return on investment within 2 to 3 years and attractive ongoing returns, following a proven and scalable operating model that has been honed since the company was founded in 1972. New partners will benefit from recent investment in central support capability, not to mention a wealth of expertise and brand equity.
Lex Baker, Director of New Business Development at Wall Street English said: "As globalization continues, the adult English language market is growing with it. It has been estimated that the global value of the adult English language training market was in excess of US$28 billion in 2017 and it is forecast to grow by more than 80% over the next 5 years.
"Mongolia represents the latest in a string of recent moves into new markets with, 21 new center openings in 2018 and with more already planned in Spain and Latin & Central America for 2019 as Wall Street English's expansion plans are going from strength to strength."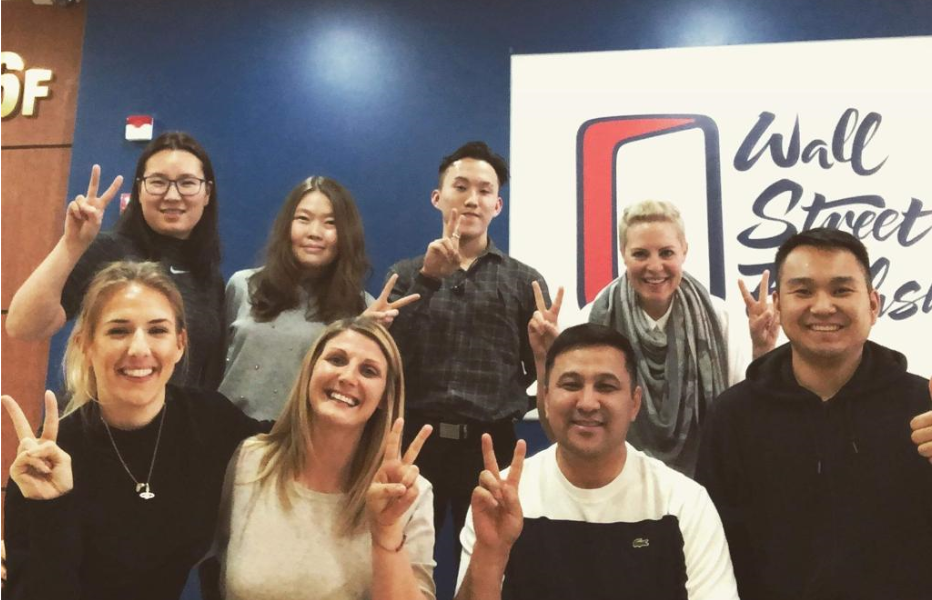 Find out more about Wall Street English Mongolia here: www.wallstreetenglish.mn